Rigid, deformable and flexible osmotic waterproofing cements
WATERPROOFING GROUTS, MORTARS AND CEMENT PLASTERS SUITABLE TO RESIST THE WATER STRENGTH IN POSITIVE AND NEGATIVE THRUST CONDITIONS
problem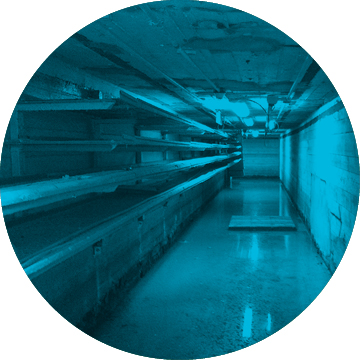 The main cause of the degradation of underground rooms not waterproofed or inadequately protected, are water infiltrations , coming from groundwater or from normal stationary humidity in the ground on which the foundations rest. The up-thrust of hydrostatic pressure, through the crossing of cracks, crawl spaces or capillary voids, tends to reach the interior of the underground room, causing a strong humidity in the walls, initially identifiable with the removal of the existing paint, with the subsequent degradation and detachment of the 'plaster and finally with the unavailability of the room due to the presence of the unpleasant presence of mold, bad smells and saline efflorescence . The high level of humidity present in these rooms also causes a higher heating costs and consequently higher housing costs, due to the greater heat loss exerted.
solution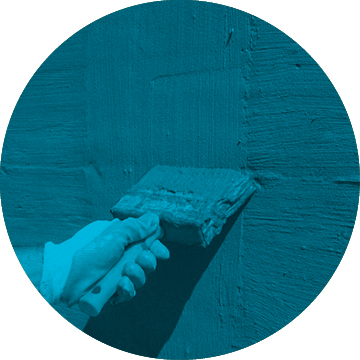 Water infiltration can be blocked only by making the containment structure impermeable , which is responsible for supporting the hydrostatic thrust. The study and development of products and intervention techniques aimed at making unhealthy underground areas usable, has contributed to the creation of particular cement products called " osmotic cements or osmotic cement compounds", specific for the internal and / or external waterproofing of underground structures. The "osmotic cements", studied on the basis of an "osmotic model" of interpretation of the hydration and solidification processes of the hydraulic binders that makes them particularly adhesive and penetrating in the supports through the deep osmotic diffusion, are suitable to operate both under thrust conditions direct (positive thrust) than in counter-thrust (negative thrust).
advantages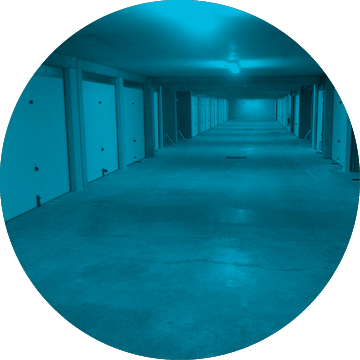 The traditional waterproofing systems are based, in general, on the location during construction in the structural stratifications affected by permeative events or by the need to contain water, of impermeable barriers, usually consisting of synthetic or bituminous prefabricated sheets.
Osmotic cementitious waterproofing products of the OSMOCEM line , due to their peculiar technological characteristics, intended use and the application methods that distinguish them, are to be considered as products to be used for  "special waterproofing", able to allow interventions both in progress, in place of traditional waterproofing, and for subsequent adaptations of the work itself to changed operating conditions or accidental events (infiltrations, permeations, humidity, etc.).